Experience Flights (Trial Flights)
There is no feeling quite like taking the control of an aircraft for the very first time and it is an experience everyone should have – at least once in their lifetime.
An experience flight is a great way to feel the freedom of flight first hand, whether it becomes the start of your aviation career or hobby, or you are just wanting to feel the thrill of the skies.
Experiences flights are for everyone, not only those seeking a career in aviation, and make great gifts for a birthday or anniversary, or to mark some other special occasion. You can purchase your experience flight below, via telephone or in-person. All experience flights include a day membership and come with a personalised certificate on completion of your flight.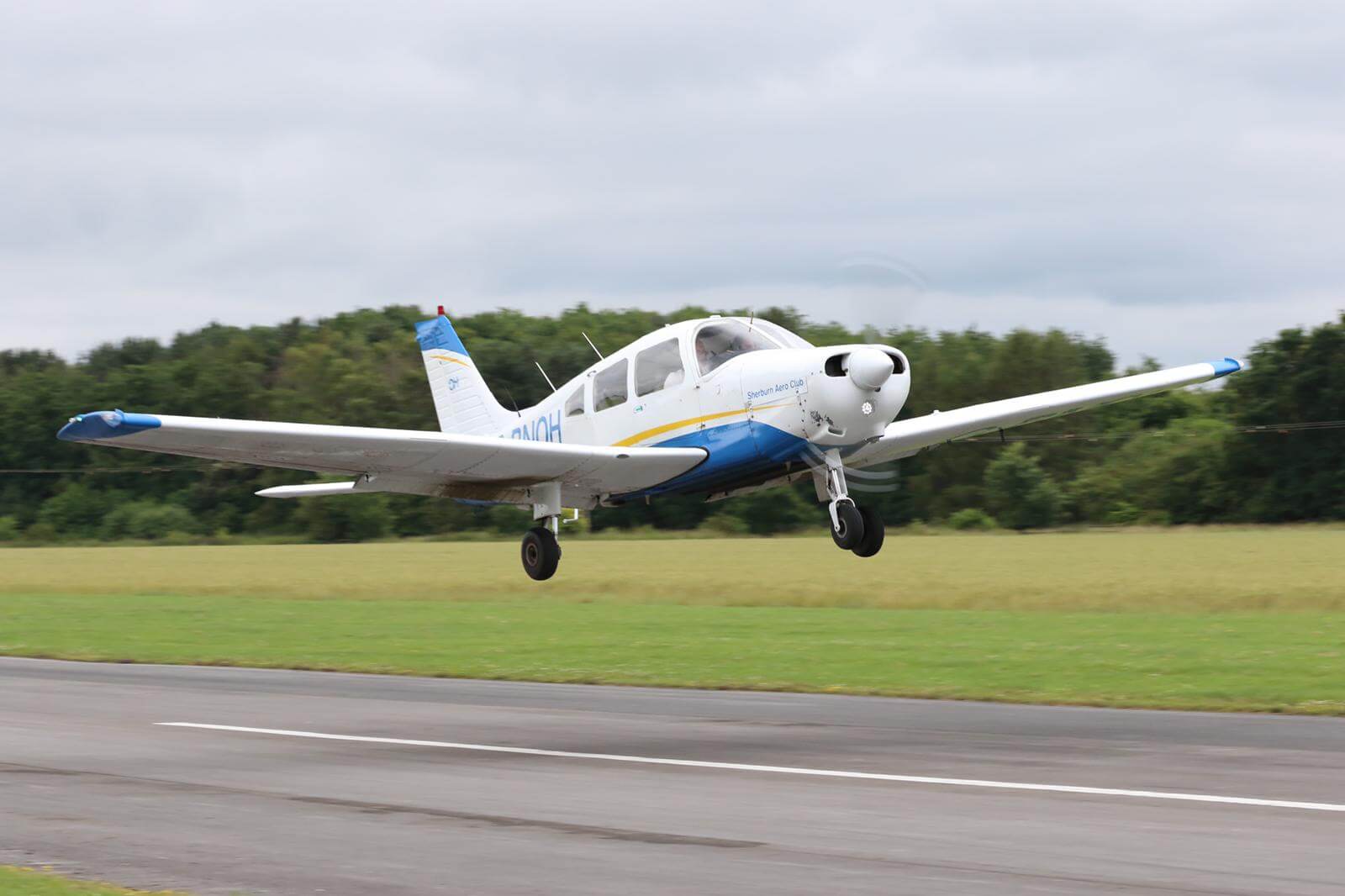 1

Choose your Experience

Flights can be half an hour or a whole hour. Remember this time can be used towards the completion of the pilots course should you think aviation is for you. If you or your friend is a thrill seeker we also offer aerobatics experience flights. You can also take a friend or two in some of our aircraft and share the enjoyment.
Frequently Asked Questions
What can I expect from an experience flight?
Discuss with your flying instructor before the flight if there are any local landmarks or places of interest you'd like to see - it may not always be possible but we'll do our best to accommodate requests where we can. You will have the opportunity to take the controls and fly the aircraft under the guidance of your instructor.
Can a family member or friend come along?
Participants may, at the discretion of Sherburn Aero Club take passengers on a trial flight in the PA-28 aircraft. Please discuss this with the flightdesk when booking.
Are there any restrictions on experience flights?
All flying participants must be a minimum age of 12 years old (adult supervision on airfield premises required for under 16 years). Trial flights are subject to weight and height restrictions. Certain aircraft are not suitable for participants over 6ft2inches tall and/or 16st in weight. Please read our full terms and conditions or contact Sherburn Aero Club should there be any concerns prior to purchasing.
Terms & Conditions
All Experience Flights are sold subject to the following terms and conditions.
Download T&C's