Local Community
Sherburn Aerodrome is a busy general aviation (GA) aerodrome with a diverse customer base. We are conscious of the need to fit into the wider community and to be a good neighbour. Aircraft arriving or departing the aerodrome follow standardised circuit patterns shown in the diagram below (drawn to scale).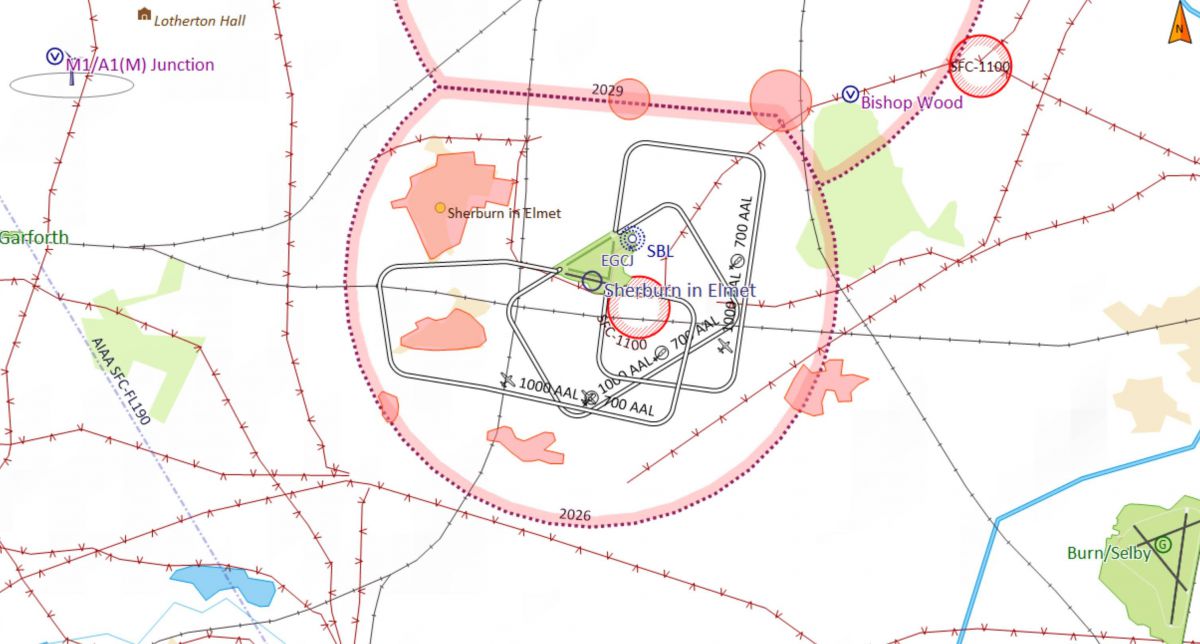 More detailed circuit diagrams are published for use by our pilots and those visiting the airfield.
We have a Community Relations Policy which describes our procedures and the legislative framework under which we operate. The Policy describes our preferred methods of arrival, departure and circuit patterns so as to ensure that we avoid overflying local towns and villages wherever safe and practical. It is based on guidance from the Civil Aviation Authority. We work with our Community Liaison Group which consists of nominated representatives from the County, District and Parish Councils in the area.
To report concerns about aircraft flying in our circuits you can:
ring our flight desk on 01977 682674
fill out the form below which is sent directly to the club
write to the Airfield Manager at Sherburn Aero Club
send an email directly to flightdesk@sherburnaeroclub.com
All reports are logged.